Looking for a industrial laser marking solution? Please check out
RepliMark
instead!

Please note: Our annual vacation close-down takes place from 11.08.2021 until 29.08.2021.
There will be no support and no shipping during this time.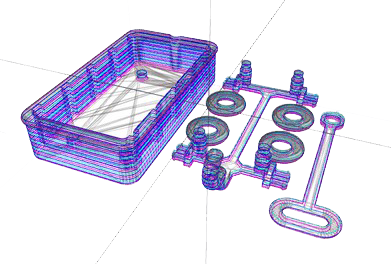 RepliSLS
3D
is an integrated solution for nearly all kinds of 3D printing, laser sintering (SLS/SLM), additive manufacturing, stereolithography (SLA) and other rapid prototyping applications.

It supports a lot of different hardware from scratch, provides several features which are not common to this kind of software and supports Windows™ and Linux™.

It is available as software-only solution as well as an integrated package which comes with suitable controller hardware for fast, easy and an as uncomplicated as possible set-up of a new system.

RepliSLS3D is intended to be used for machine integration, it can be customised in several ways to fit to a specific machine type, its hardware and functionalities. And it of course also can be branded so that the whole software comes with a customer-specific name which fits to the machine and no longer uses the generic name "RepliSLS3D".